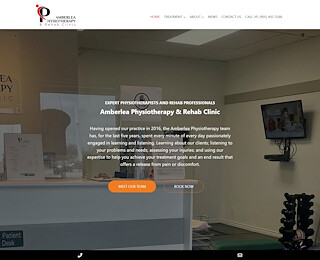 At Amberlea Physiotherapy, we have a lot of clients call us to ask whether there's a 'Chiro near me in Pickering'. We're happy to tell our clients we are conveniently located on Whites Road in Pickering, Ontario, close by local shopping and local entertainment. If you're currently looking for a chiropractor, give us a call to schedule a visit.
Chiro Near Me Pickering
Our professional content team is highly experienced in each division of senior care so you can trust the information given to you.
Senior Resource Hub
Want to know more about us? Take a few minutes to read some stories from our satisfied patients about recent visits. We are happy our patients are so happy! Your opinion is important to us, so make sure you leave a review too!